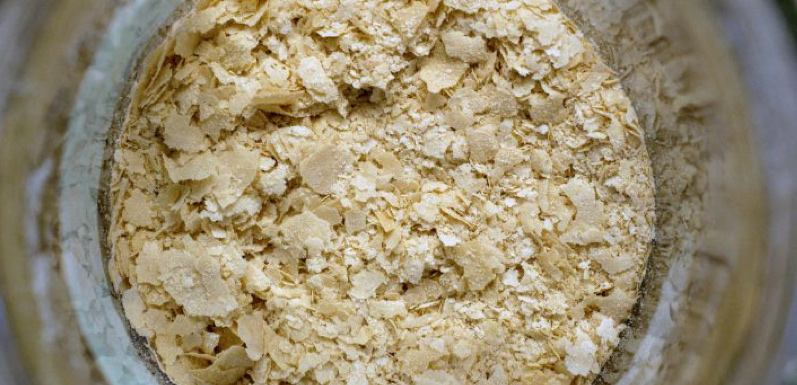 5 Uses for Large Flake Nutritional Yeast
Nutritional yeast has been a long-time favorite ingredient for vegans who appreciate its nutty and almost cheesy flavor. However, while the flavor profile of nutritional yeast is good to know, not everyone knows how to use it. These five uses for large flake nutritional yeast are worth considering for your next meal.
Vegan Nachos
One of everyone's favorite guilty pleasure foods does not have to be lost for those on a vegan diet. By blending some cashews, nutritional yeast, and your favorite spices into a powder and mixing it with water and lemon juice, you'll have a wonderfully delicious nacho cheese alternative. However, you do not have to feel guilty while enjoying this snack.
Cheese-Less Caprese Salad
Creating a vegan mozzarella with almond and tapioca flour and some coconut oil is great for those who want the creaminess of mozzarella without dairy. Adding a few tomatoes and balsamic vinegar completes this tasty and healthy salad. This "mozzarella" is also great for cheese-free pizza for lactose intolerant people.
Cream Alternative
Nutritional yeast has a wonderful affinity for making things like soup creamier and tastier. If you want to add a light touch of cheesiness to your soup, mixing it directly with your boiling mix helps it combine quickly. From a traditional brothy soup to something like broccoli and cheese soup, there is little not to like about it.
Popcorn Powder
If you feel your standard buttered popcorn has been getting a bit bland in terms of flavor, you're in luck. Adding some nutritional yeast does a lot for its flavor. The next time you have a movie night and want to change things up, consider adding some to your bag of popcorn.
Parmesan Replacement
Nutritional yeast is great as a tableside parmesan replacement. Just mix nutritional yeast with salt and garlic powder. It gets hard to stop putting it on everything. Whether you use it as a pasta topper or an ingredient in a dish, it is surprising how good this parmesan replacement is without any dairy.
The next time you need some more nutritional yeast, it's best to look at your favorite wholesale food suppliers for their latest inventory. Whether you are looking for healthier food alternatives or are transitioning to a more vegan-friendly diet, this ingredient does not disappoint. These five uses for large flake nutritional yeast are a great start for those looking to create some dairy-free dishes at home.