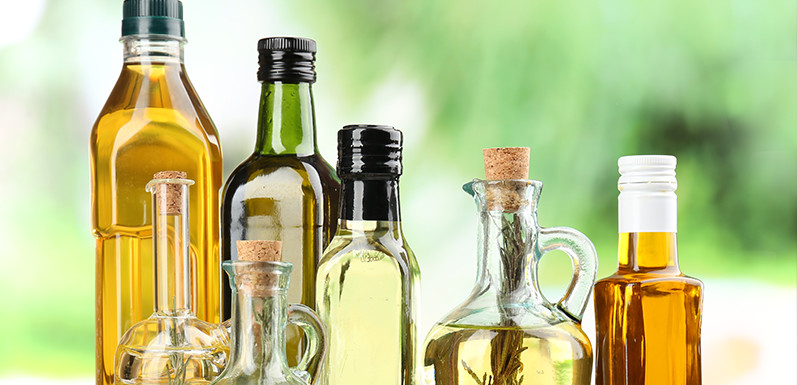 Aunt Patty's Favorite Cooking Oils
There are many choices of healthy cooking oils on the market today and home chefs, like myself, and want to know why they should use certain oils in their kitchen. The three oils that are my own personal favorites from my line are Aunt Patty's Organic Virgin Coconut Oil, Extra Virgin Olive Oil and Organic Red Palm Oil.
The benefits of Virgin Coconut Oil are the ease of working with it when cooking, and it can be used as a substitution oil in many recipes. It has the wonderful smell of coconuts, and contains fats that are good for your body and skin! Use it when sautéing as it has a higher heat point than many other oils. Add a spoonful to your morning smoothie recipe, you'll love it! This oil remains semi-solid at room temperature which means it can last much longer than your average oil.
My Aunt Patty's Extra Virgin Olive Oil is another kitchen staple for me. This oil is high quality and has a hint of green, mild olive flavor without being overpowering. I like to use it when I whip up homemade salad dressings, marinades and pestos. If you are like me, you want skin and body care products that are organic and natural. Try using my olive oil to make homemade body care products like soaps and scrubs that you can feel good about putting on your skin.
The newest oil we have added to my line is Organic Red Palm Oil. I have spent lots of time experimenting and learning in my kitchen about the different uses for this unique oil. I have a quick hint for you; just use small amount in your recipes as this oil has an earthy quality to it, so keep the flavor subtle. I like to sauté vegetables and meats with Organic Red Palm Oil, but again, small amounts as you don't want to mask the flavors of the other ingredients you're cooking with. This oil also contains the highest amount of vitamins A and E of any of the plant-based oils, so it is a nutritious addition to your meals.