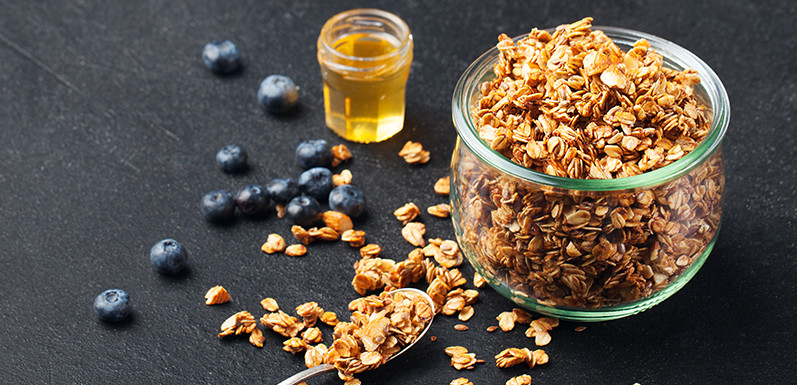 Aunt Patty's Hearty Pumpkin Coconut Honey Granola
Ingredients:
6 cups old fashioned rolled oats
1 ½ cups shredded coconut
2 cups sliced almonds
2/3 cups pumpkin seeds
½ cup diced organic apricots (optional)
4 tbsp coconut sugar
2 tsp cinnamon
½ tsp fine sea salt
8 tbsp virgin coconut oil
½ cup pure maple syrup
½ cup honey
2 tsp pure vanilla extract
½ tsp pure almond extract
Instructions:
Preheat oven to 300 degrees. Line two large baking/cookie sheets with parchment paper
Mix all dry ingredients (except apricots) in a large bowl
Mix all wet ingredients in small/medium bowl and whisk together
Pour liquid mixture over dry and stir until all dry ingredients are well coated
Pour onto the lined baking/cookie sheets and spread evenly in a layer
Bake for 30 – 45 minutes stirring every 10 – 15 minutes. Halfway through baking, sprinkle apricots over granola and stir in.
Let cool and store in an airtight container for up to 30 days
Return to recent entries