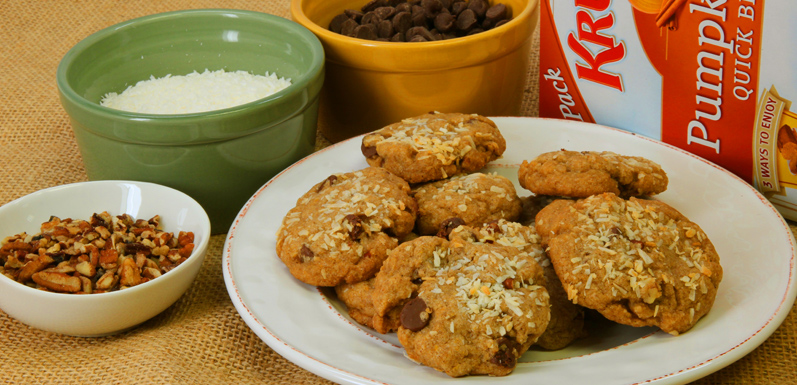 Aunt Patty's Pumpkin Spice Cookies
Sometimes you need to whip up cookies in a pinch for a last minute party or company event. This easy recipe takes about 18 minutes start to finish and is a hit around our house!
1 Pouch Krusteaz™ Quick Bread Mix
1 Egg
3 Tbsp Water
Optional:
Instructions:
Heat oven to 350°F. Lightly grease cookie sheet or spray with non-stick cooking spray.
Blend coconut oil, egg, water and full pouch quick bread mix together in medium bowl until dough forms, hand kneading if necessary. Add chocolate chips and nuts as you blend.
Scoop dough by rounded tablespoons, roll balls into coconut flakes.
Bake 8-10 minutes or until light golden brown around edges. Cool cookies 5 minutes before removing from cookie sheet. Makes 24 cookies.