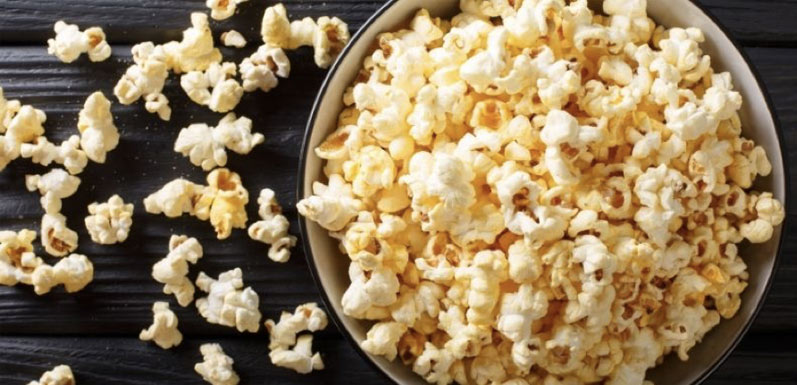 Best Snacks for Small Bar Owners To Serve
Standing out among the late-night crowd can be tricky, but sometimes, the smaller details serve to perfect an already quality establishment. Serving free or cost-effective snacks to go with your customer's drinks is a great way to satiate light hunger while keeping patrons thirsty for more drinks. These are some of the best snacks for small bar owners to serve their customers.
Keep Things Popping
Popcorn is a staple bar snack that almost speaks for itself. Its cost-effective and salty nature allows it to serve its function perfectly by feeding your patrons and keeping them in the mood for something to wet their whistle. Many beer drinkers enjoy a buttery and salty pairing to their refreshing yet bitter ale or lager. Not having to worry about an added expense is a bonus. You could even take things a step further by providing different types of popcorn that pair with various kinds of drinks. For example, a cheesy popcorn complements the caramel notes of an amber ale, while sweet kettle corn balances out a fruity sour beer.
Offer Finger Foods
Your snacks don't necessarily have to be free for people to enjoy them. There are plenty of finger foods that will keep your customer's appetites sated if they're looking to step up the quality of their experience. For instance, old-fashioned honey barbecue wings made with authentic honey products pair perfectly with red wines that offset the sweetness of the wings, such as. On the other hand, cheese is an almost universal complement to many alcoholic drinks. Malt whiskeys benefit from a good slice of gouda, cheddar, or Monterrey jack, while foods like nachos, quesadillas, or mozzarella sticks are always good with a refreshing blonde ale.
The Classics Are Nutty
Similar to popcorn, nuts have been a mainstay snack in bars for a long time. The standard bar nut blend varies by recipe but generally contains a mix of nuts that have been covered in butter and mixed with some spices, herbs, and brown sugar. These tasty treats entice customers to snack on them and make them thirstier and more interested in purchasing another round of drinks. There is something about the dry saltiness of a nut that complements the bitterness of a beer, and the option is so widespread that many bar patrons often expect this treat on their late-night visits.
There are many options available for the best snacks for small bar owners to serve. It is a good idea to consider some of these popular snacks when preparing for your next happy hour.