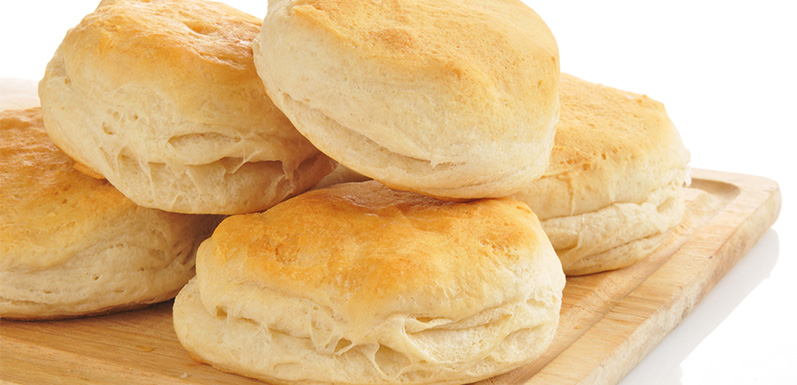 Coconut Oil Biscuits
These easy coconut oil biscuits are made with ingredients you most likely have in your pantry already, and are ready in about 20 minutes.
INGREDIENTS
DIRECTIONS
Preheat oven to 425° F.
Combine flour, baking powder and salt in a mixing bowl.
Add coconut oil to flour mixture, and use a pastry cutter or forks to cut the coconut oil into the flour until the mixture is the consistency of fine crumbs.
Stir in the milk until mixture forms a soft dough and no longer sticks to the sides of the bowl. Knead the mixture until combined, but be sure not to over-knead.
Place dough ball onto a lightly floured cutting board. Gently roll the dough out until it reaches about a ½-inch thickness. Use a biscuit cutter (about a 2-inch circle) to cut out the biscuits, and transfer to a baking sheet.
Bake for 10 minutes, or until the biscuits have risen slightly and begin to brown on top. Remove and serve immediately.