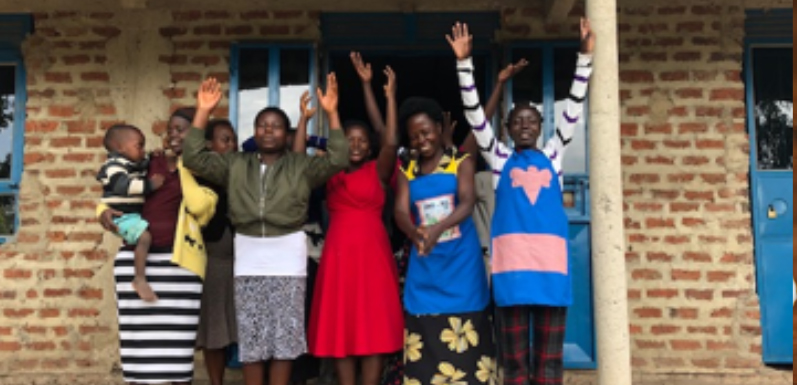 Dick and Pat teach Beekeeping and Sewing to Friends of Uganda
The founders of GloryBee, Dick and Pat Turanski, have a passion for both beekeeping and stewardship which fuses perfectly into an outreach mission called Beekeepers for Christ. 
Recently, Dick and Pat visit to Fort Portal, Uganda, where Beekeepers for Christ has invested in a program to teach beekeeping as a way to supplement income for impoverished people (more info in this earlier post). They were so happy to see how the program has grown and benefitted even more people. And especially happy to visit their friend Edwine, who is now married with a little son! 
While in Fort Portal, Dick taught beekeeping classes, and Pat taught sewing to a group of women. Above is a photo of the group, some happily displaying the aprons they have sewn.