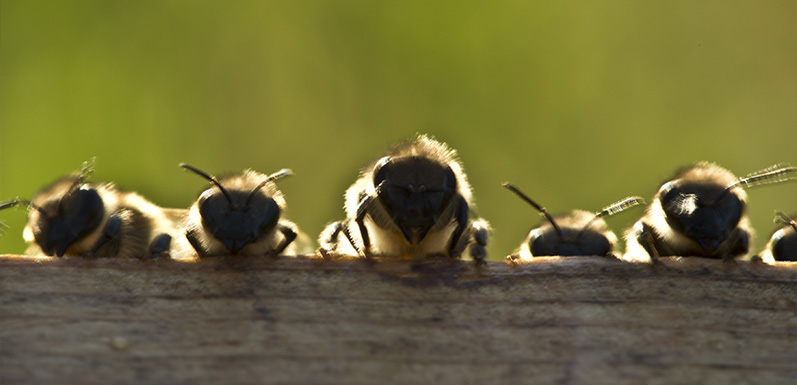 Getting Prepared for New Bees in 2016
2016 is here and it's time to get ready to order your packages of live honey bees. You can order your bees directly from GloryBee and pick them up April 8-9 at our 2016 Bee Weekend. Before you pick up your honey bees, you will want to make sure you are prepared for their arrival and have all your equipment ready.
Boxes – have your brood boxes nailed and glued together. Paint the exterior with an exterior latex paint. Leave time for glue and paint to dry.
Frames – you can choose plastic frames which are ready to use or wooden frames that must be assembled with wax foundation. Leave time for the glue on the wood frames to dry.
Top, Bottom and Inner Cover – assemble prior to pick up.
Feeder – have a feeder ready since you will be feeding your bees from the time you pick up your package until the nectar flow begins in late May or early June. For spring feeding you will mix sugar (cane sugar) with water in a 1:1 ratio
Protective clothing – Make sure you have the appropriate level of protective clothing for installing and working with your bees. Clothing to consider includes a full suit or jacket with veil and beekeeping gloves.
Tools – you will want to be prepared with a hive tool, smoker and bee brush at minimum.
To give your bees the best possible chance of having a strong beehive in their first year, plan ahead and have your equipment prepared before picking up your bees.
To order live honey bees from GloryBee, call (800) 456-7923 or visit this page for more information.