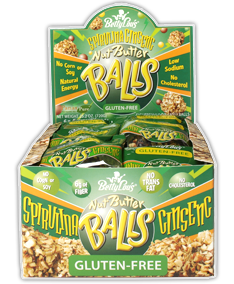 GloryBee Foods customer featured on Dr. Oz Show!
Wow! One of our customers, Betty Lou's, was featured on the April 30th episode of the Dr. Oz show! Their delicious Spirulina-Ginseng nut butter balls were highlighted.
To watch Dr. Oz talk about the health benefits of spirulina, you can view part 3 of the episode "Turbo-Charge Your Metabolism" here: http://www.doctoroz.com/newsletter/live-better-newsletter-april-30-2012. The Spirulina-Ginseng balls are displayed at the front of Dr. Oz's bountiful spirulina table. Perhaps this inspiring segment will inspire you to try some of these delicious nuggets for yourself!