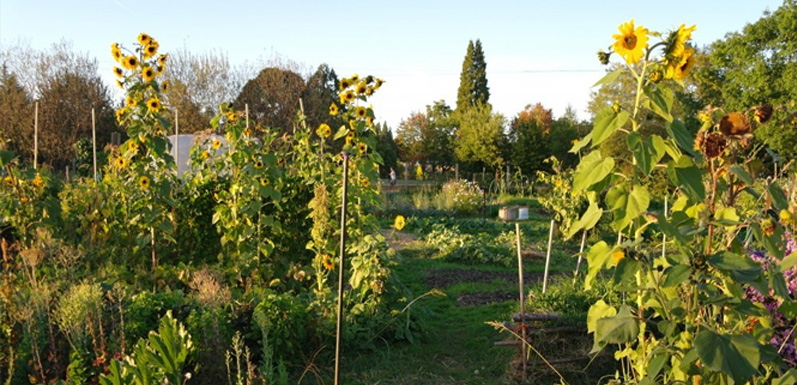 GloryBee Helps Skinner City Farm
GloryBee is always looking for an opportunity to get involved in our local community and help save the bees. When one of our partners, Pedaler's Express, told us about Skinner City Farm Community Garden being in need of cardboard to use to cover their soil, we were more than happy to lend a helping hand.
GloryBee was able to set aside a mountain of cardboard and on February 21st Pedaler's Express picked it up and delivered it to Skinner City Farm using their special delivery bicycle.
This city garden is more than a community partnership--in the spring, when the garden begins to grow, it provides a safe haven for the bees to flourish and pollinate the blossoms. GloryBee started out in 1975 as a supplier of beekeeping equipment, and honey is at the core of our company, so anything we can do to help these pollinators thrive makes our hearts happy. The honey bee population is declining and GloryBee's SAVE the BEE initiative encourages everyone to get involved and help save the honey bee.
Click here to find out more about what you can do to SAVE the BEE!