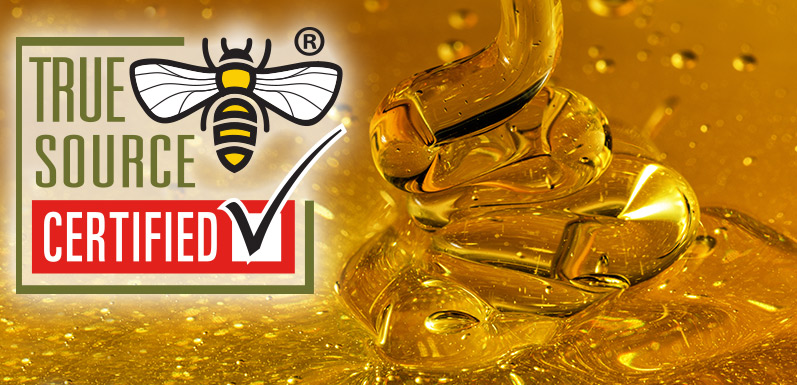 GloryBee Honey is Now True Source Certified
Pure, delicious honey has always been a top priority for GloryBee, a honey and natural ingredient company that has been sourcing high-quality honey for decades. The True Source Certified® program, a program dedicated to certifying ethical and traceable honey, is a logical next step in their pure honey journey. Not all honey is legally and ethically sourced, and despite federal crackdowns, fraudulent honey may still be entering the United States and infiltrating grocery store shelves and pantries across the nation.
The True Source Certified Honey program was developed to distinguish honey that is pure and can be traced from hive to table. An internationally recognized third-party firm conducts audits to certify the source of the honey all the way up the supply chain. The program also confirms that packers and exporters test and analyze honey purity, which GloryBee has been doing for years. Currently, only 30% of honey sold in North America is True Source Certified.
"It has always been part of GloryBee's nature to source high-quality, delicious honey from ethical beekeepers. GloryBee has many close relationships with honey producers and knows the value of hive to table traceable honey" says Jeanie Shrode, the company's Quality Assurance Manager. She adds "We are proud to be certified by a program that protects customers, consumers, and the reputation of honey across the globe."