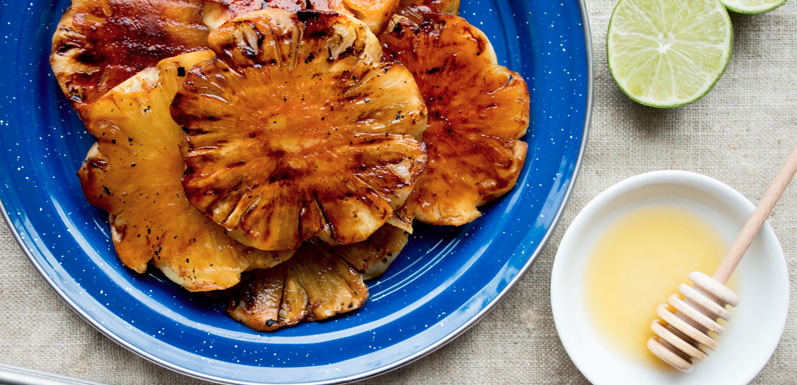 Grilled Habanero Honey Pineapple
Happy first day of summer - time to pull out the grill for cookouts and outdoor entertaining! While the grill is fired up, throw on some pineapple for a unique dessert to serve with vanilla ice cream or yogurt. The habanero honey adds a touch of heat that complements the sweetness beautifully.
INGREDIENTS
1 pineapple, trimmed and peeled
¼ Cup GloryBee Habanero Honey, slightly heated
1/8 Cup lime juice
2-3 Tbsp Aunt Patty's Organic Coconut Sugar
DIRECTIONS
Slice peeled pineapple into rings ½ inch thick.
Whisk lime juice with slightly heated honey and coat pineapple rings. Let marinate for about 30 minutes for maximum flavor.
Turn grill to medium heat, place pineapple rings on the heated grill and cook 5-7 minutes on each side, or until slight char marks appear.
Sprinkle each ring with coconut sugar before removing from heat. Serve warm.