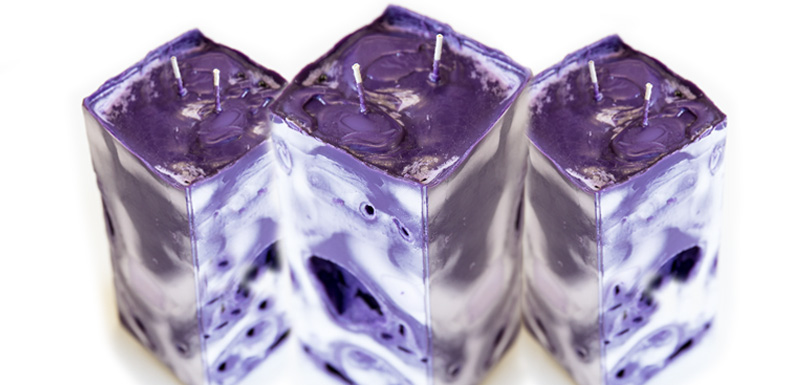 Ice Pillar Candles
If you're like many of us, we love receiving a homemade natural gift from a dear friend. Our DIY recipe for Ice Pillar candles is easy to follow, and ends up being a beautiful Christmas gift for a loved one. Try personalizing the candles with seasonal essential oils like Siberian Fir Needle or Spruce Needle. Enjoy!
INGREDIENTS & SUPPLIES
Wax
Pillar Candle Mold or a Wax Lined Cardboard Carton (like an empty milk carton)
Ice Cubes
INSTRUCTIONS
1. You will need to determine how much wax to melt depending on the mold you choose. Using a double boiler or a melting pot and double boiler ring, melt wax.
2. Run pre-measured wick through your mold and secure bottom with a mold sealer. Pull wick and tightly secure to a wick bar at the top of the mold. Be careful not to pull on the wick too much as it can pull right through the mold or tear from the sharpness of the wick bar.
3. When wax has reached its recommended pouring temperature (160-165° F), remove from heat and add essential oil and colorant and stir well. Test the color by placing a few drops on a white piece of paper. Within a few moments you should be able to tell what color result you will have for your candle.
4. Fill mold with ice. Slowly begin to pour the melted wax over the ice. The ice is going to begin to melt, so be sure you have properly prepared an area to accommodate this.
5. Once the candle has cooled for at least 2 hours, you can pour out the water and release the candle from the mold. The candle should be textured from where the water displaced the wax.
6. Trim wicks to approximately 1/4" and allow to cure for 24 hours before burning.