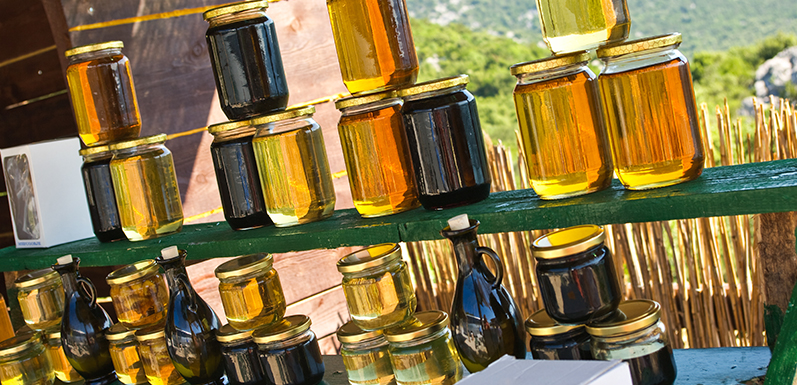 Looking Beyond Honey: 4 Best-Selling Bee Products
Depending on the size of your apiary or backyard beekeeping set up, selling honey can be incredibly lucrative. Many people will be willing to pay good money for raw organic honey from their local beekeeper. However, if you're only offering honey from your apiary, you're probably not making the most of your hives. Here are a few products you should be selling that aren't just your usual raw organic honey.
Bee Pollen
Some people look to nature and bees as a source of nutritional supplements, and in these cases, bee pollen can be your best-seller. Bee pollen, usually food for young honey bees, is about 40% protein and is rich in amino acids. Bee pollen is sometimes taken as a dietary supplement, usually in small capsules of pollen. Gathering this can be a challenge, but can be a great money-making opportunity for the savvy beekeeper.
Honey Vinegar
Apple cider vinegar and other types of artisan vinegar are usually found at farmer's markets and specialty shops for a surprisingly high price tag. With the right supplies, you can produce your own artisan fermented honey vinegar to sell alongside your other products, attracting plenty of foodies to your apiary.
Beeswax
Beeswax is one of the better known bee products you can offer for sale, but this one has a variety of opportunities. For the craftier beekeepers out there, you can fashion your beeswax into candles, crafts, and other products. However, plenty of people will be willing to purchase beeswax pellets as well, so even without getting creative, you'll still have options here.
Flavored HoneyStix
While technically this product is also honey, honey stix are often more consumer-friendly than buying an entire bottle of raw organic honey. Flavored honey stix can be a nice treat, or can be added to tea; either way, they make a great single-serving option for customers. HoneyStix are time consuming to make, but the payoff can be worth it.
Beekeeping can be a great way to make a bit of extra money, but even more so if you're selling a variety of bee products like pollen, honey vinegar, and wax in addition to your usual honey. For more information on bee products or to stock up on beekeeping supplies, contact Glory Bee today.