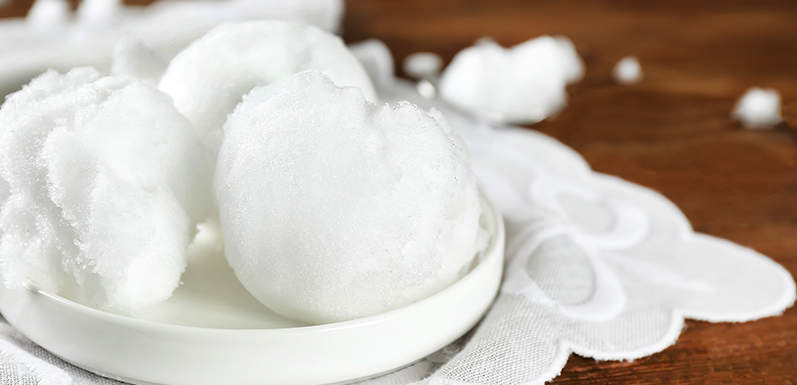 Minty Bath Bomb "Snowballs"
Here is a quick and easy project that makes awesome holiday gifts! Instead of sugary treats, your friends might love a minty bath fizzy. We think these look exactly like snowballs, so we call them "bath snowballs", but you can call them whatever you want! 
Here's what you'll need: 
2 cups baking soda

2/3 cups citric acid 

5 Tablespoons carrier oil of your choice like sweet almond, jojoba, avocado, etc. You can even use coconut oil if you melt it first. 
2 teaspoons peppermint essential oil
Instructions
Thoroughly mix the baking soda and citric acid in a mixing bowl.

Thoroughly mix the carrier oil and essential oil in a pourable container.

Working quickly, pour the oil mixture into the dry ingredient mixture and blend with your hands (you may want to wear latex gloves).  Continue to mix until everything is the same consistency. When a handful of the mixture will hold its shape when you squeeze it, you're ready for the next step.

Now comes the fun part! Pretend the mixture is

snow, and

scoop it up in your hands and pack it tightly into a snowball. Place on waxed paper or parchment (on a cookie sheet is easiest) and repeat until you've used up all the mixture. 

 
Let your bath snowballs sit for approximately 3 days, or until they feel dry. Pack them in cute plastic bags or boxes, and gift away! (Don't forget to save one for yourself!)