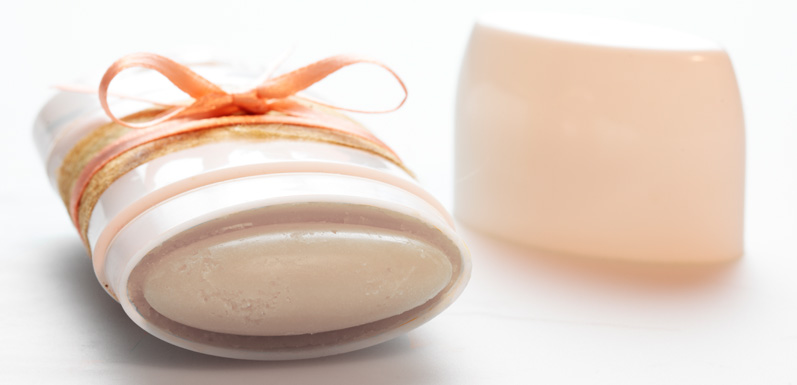 Soothing Homemade Deodorant
Many people are turning to more natural alternatives to store-bought deodorants because many of them contain potentially harmful ingredients such as parabens, silica and aluminum-based compounds. Here's a natural, soothing deodorant recipe to try that controls moisture and provides your underarms with the protection they need.
If using essential oils to add fragrance, try grapefruit and lemon oils, which provide skin toning and brightening benefits as well!
INGREDIENTS
2 Tbsp GloryBee Shea Butter
3 Tbsp Aunt Patty's Organic Virgin Coconut Oil
3 Tbsp Baking Soda
2 Tbsp Arrowroot (optional)
GloryBee Essential Oils (optional)
INSTRUCTIONS
Melt shea butter and coconut oil in a double boiler over medium heat until barely melted. Remove from heat and add baking soda and arrowroot, mix well.
Add essential oils and pour into a glass container for storage. It does not need to be stored in the fridge.
If you prefer, you can let it cool completely and put into a roll-up deodorant container for easier use.