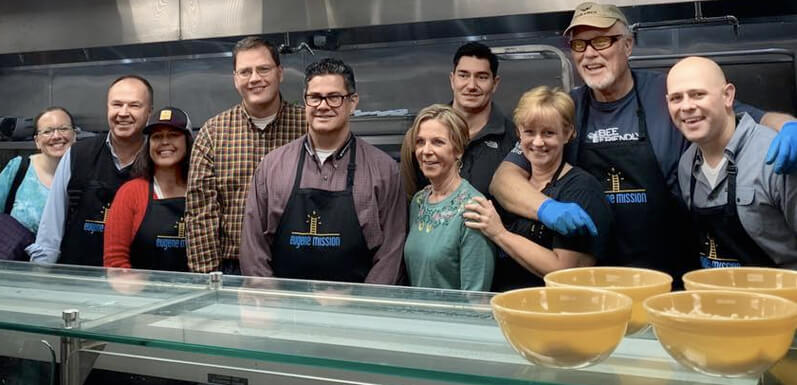 Stewardship At GloryBee.
Stewardship is an important core value for GloryBee.
This year, we dedicated the month of November to focus on Stewardship, with opportunities for team members to give back to our community.
This is what we accomplished in just a month:
36 employees participated in Stewardship November
200 care packages (with toiletries, hats, gloves and other items) were created for the Eugene Mission and the Egan Warming Center
Employees purchased 70 Relief Nursery Giving Tree gifts
Many articles of new underwear were donated during an UnderAware drive for the Eugene Mission
3 different GloryBee teams served meals or worked in the kitchen at the Eugene Mission during the month of November.
Employees also volunteered with organizations of their own choosing.
A total of 56 paid community service hours were used (each GloryBee team member receives 4 hours of paid community service per year).