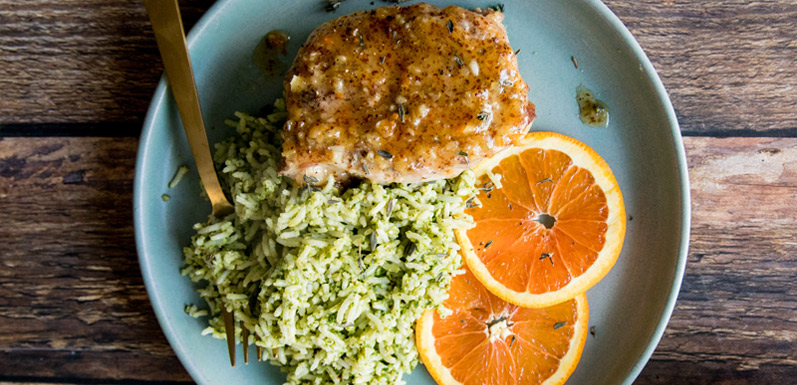 Who could use a quick weeknight dinner? With simple, honest ingredients our Honey Dijon Pork Chops satisfy. They only take 30 minutes until mouth-watering homemade goodness. Serve with a side of rice or green salad. Enjoy!
Ingredients
6 garlic cloves, minced
2 tablespoons whole grain Dijon mustard
Salt and black pepper to taste
Four 6-ounce boneless organic pork chops
Directions
1. Preheat oven to 400℉. Line an 8" square baking dish with foil.
2. In a small skillet melt coconut oil over medium heat. Add garlic and cook until fragrant, about 1 minute. Whisk in honey, mustard, and a pinch each of salt and pepper. Cook just until bubbling.
3. Sprinkle pork chops with salt and pepper and place in baking dish. Pour hot glaze over chops and bake, basting chops with honey glaze halfway through cooking, until the juices run clear and internal temperature reaches 145℉, about 30 minutes.