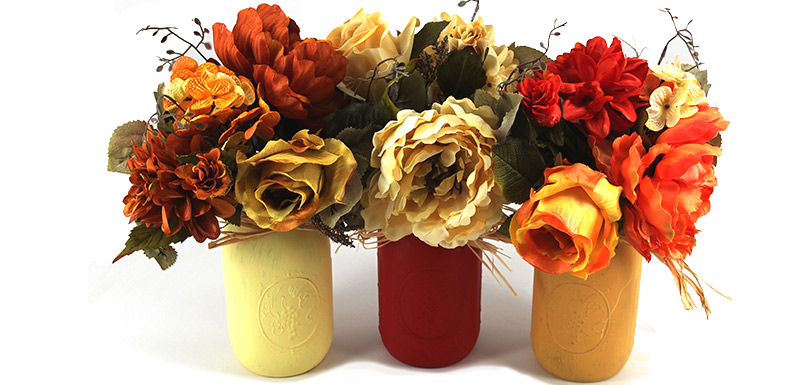 Upcycling Honey Jars
Decorating your home during the holidays can seem overwhelming. It can be expensive, time consuming and frustrating when you don't have a clue as to what to do. Well we've got an easy, inexpensive craft using empty glass honey jars (canning jar style). You'll feel good because you're recycling the glass, but not spending an arm and a leg to decorate your home.
Supplies
Clean glass honey jars or coconut oil jars
Rubbing alcohol
Paint – chalk paints work well
Paint Brush
Clear sealant spray
Ribbons or bows
Directions
1. Wash and clean your glass jars, removing all labels. Wipe outside of jar with rubbing alcohol to ensure no oils or stickers are still on there.
2. Paint jars with chalk paint – we've chosen three different colors to create a centerpiece. Paint jar up to the rim and allow to dry in between coats. Two coats of paint seem to work well for coverage.
3. Allow jars to completely dry before spraying with clear coat sealant in a well ventilated area.
4. Attach ribbons or bows as you see fit. You can also paint canning rings to place around the jars if you'd like. We happened to have gold rings on hand so we used those.