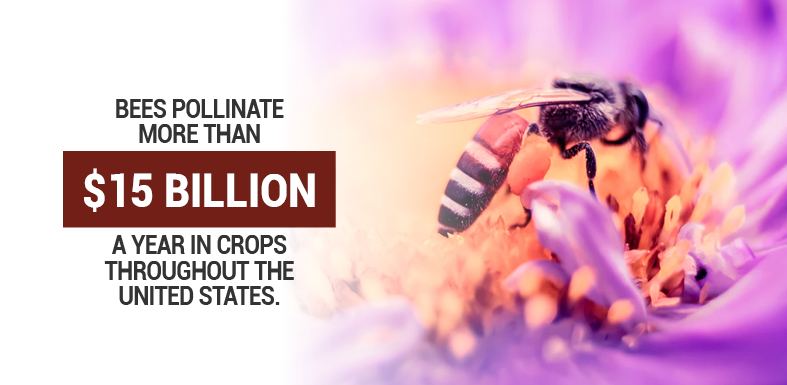 5 Great Tips For Beginning Beekeepers
Bees pollinate more than $15 billion a year in crops throughout the United States. If you're thinking about becoming a beekeeper and want to break into this exciting and potentially lucrative industry, you need to make sure you know where to begin.
Here are some great beekeeping basics that you should keep in mind as you begin your new career, hobby, or side hustle:
Research the industry -- Like with any career, you need to do plenty of research before you break into the industry. Read up on beekeeping, research bee pollen, and talk to other professionals in order to educate yourself on your new field.
Communicate with your neighbors -- Though you're not required by law to discuss your beekeeping plans with your neighbors, it's best to do so in order to avoid future confrontations. Make sure you inform them that bees are docile in nature and only become aggressive and sting when they are provoked. Tell your neighbors that as long as bee pollen and nectar is around, the bees will be happy.
Join local beekeeping associations -- In most states, there are beekeeping associations that can help bring you up to speed with the industry. You'll be provided with plenty of beekeeping resources as well: including books, loans, videos, and magazines.
Provide your bees with plenty of water -- Bees need water like any creature, so make sure you have a clean water source near the hive for easy access. Healthy colonies require about 1.75 pints of water during warmer days. It's best to have the water nearby before the bees begin acclimating to the environment.
Keep your bees safe -- A great way to protect your bees from predators like bears is to avoid leaving honey, comb, or other scented items outside of the hives. Additionally, set up an electric fence along your property line to keep predators out. Finally, make sure snow and heavy rainfall can't harm your beehives.
Beekeeping can be a lot of fun and very interesting -- as long as you know what you're doing. If you educate yourself and work hard, you'll likely be quite successful. If you want to learn more about bee pollen or find some top-of-the-line beekeeping gloves, beekeeping kits, or other beekeeping equipment, give GloryBee a call right away!