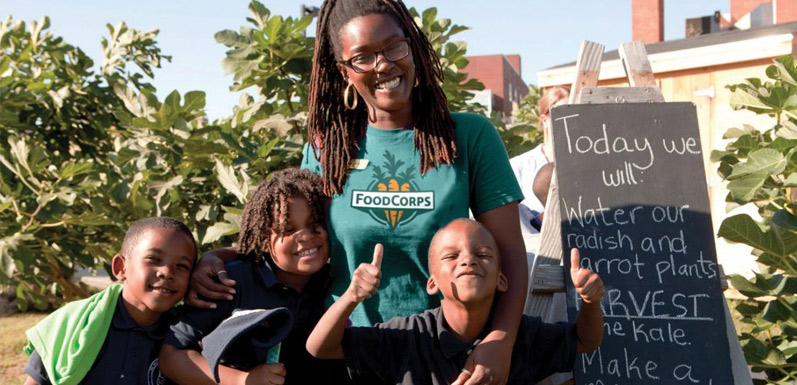 Don't Yuck my Yum!—FoodCorps gets kids excited about eating healthy
Developed in 2009 as a part of the AmeriCorps program, FoodCorps is a national organization who works with communities to connect kids to healthy food in school.  Their vision is to create a future in which all our nation's children – regardless of race, class, or geography – know what healthy food is, care where it comes from, and eat it every day.  Through their work, future generations will grow up to lead healthier and more productive lives.
This past August GloryBee got the chance to meet a new class of 215 FoodCorps Service Members in Portland, Oregon at the FoodCorps National Orientation.  We had a great time learning alongside new service members and we got to take part in a little of what new service members experience during their training- including a salad dressing competition!
Each school year, AmeriCorps leaders deliver the FoodCorps program to high-need schools, focusing on three evidence-based strategies that get children eating healthy.  These strategies include:
1) Hands-On Learning - kids love foods they have grown and prepared themselves
2) Healthy School Meals – creating a cafeteria that steers students toward the healthiest options and gets them excited to try new healthy foods
3) Schoolwide Culture of Health – help the whole school community celebrate healthy food.
Here at GloryBee we believe in the mission and vision of FoopCorps.  Our Aunt Patty's brands donate 1% of annual retail sales to Food for Health coalitions which include FoodCorps.  To learn more about FoodCorps and what they do, click here:  https://foodcorps.org/.