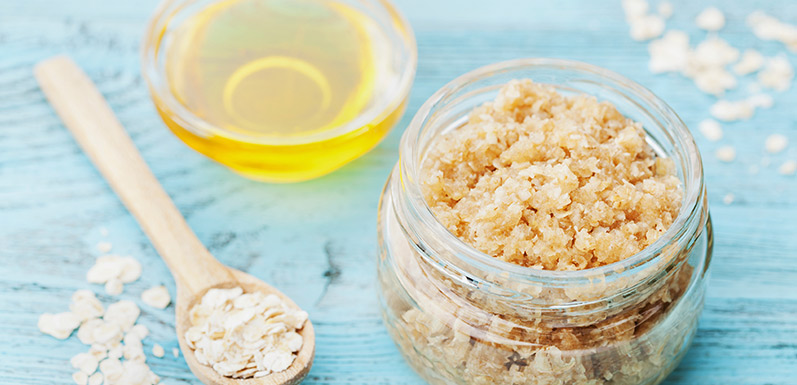 Honey Face Mask, The Homemade Skin Wonder
The rumors about honey being a health wonder have circulated for decades. Many people eat honey in the hope it supports a healthy diet; some people believe organic bee pollen and pure organic royal jelly has interesting health properties. Both substances are listed ingredients on high-end makeup and skincare brands. But regardless of the truth behind honey as healthy, people have soothing results with it as a face mask they can easily make at home!
A homemade honey face mask is a nice option for those with sensitive skin who have a hard time using products with artificial scents, dyes, and essential oils added in.
You can use plain honey on its own as a face mask, avoiding the eye area and washing it off after 15 or 20 minutes. You can also add in ingredients like oats or brown sugar as a gentle scrub, but don't scrub too hard if you have sensitive skin or prominent acne. You can cause irritation and infection by over-scrubbing with physical exfoliants. After rinsing the honey with warm water and a soft clean towel, use a gentle moisturizer to lock in all the goodness you just soaked your face in.
Why does it work? Like previously mentioned, honey is not a big irritant. Raw organic honey doesn't have any artificial colors, dyes, oils, or other additives that can irritate skin. It's also very moisturizing, helping to comfort dry skin.
Honey has some antibacterial properties as well. It's slightly acidic, with a pH ranging from 3.2 to 4.5. That acidity is enough to inhibit the spreading of some kinds of bacteria on your skin. This can help prevent bacteria-borne acne before it starts.
Keep in mind that the texture and color of raw organic honey can differ bottle to bottle. Some people may be alarmed to notice a different color or texture and assume it could affect their skin differently than their last batch of honey. This is almost never the case. The variations in honey are subtle and natural.
Many people are incorporating ordinary honey into their beauty routine as a tasty-smelling and soothing ingredient. Honey is a nice cleanser in a pinch too, easily helping to melt off makeup and dirt. What are you going to try next with honey?