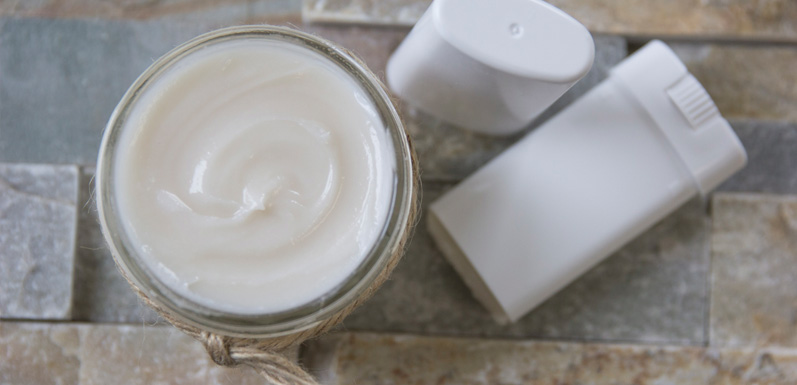 Nourishing Foot Salve
Summer is a popular season for sandals, flip-flops and even sometimes barefooted adventures in the yard, at the beach or by the pool. Along with this summer time footwear often comes dry, cracked heels and calluses which can also be caused by a number of other factors such as fungal infections, poor circulation or nutritional deficiencies.
The best remedy for treating skin-related foot problems is to regularly soak your feet, exfoliate and apply a healing salve to moisturize and protect the skin. This DIY foot salve recipe will do just the trick, with oils and butters to penetrate and soften the skin, Vitamin E to treat and beeswax to create a barrier to lock in the moisture.
For best results, apply before bed to allow the salve to absorb completely and work its magic!
INGREDIENTS & SUPPLIES
1 oz GloryBee Pure Filtered Beeswax
1 oz Aunt Patty's Deodorized Cocoa Butter
1 oz Aunt Patty's Expeller Pressed Avocado Oil
1 oz Tamanu Oil (optional)
3 oz Aunt Patty's Fair Trade Virgin Coconut Oil
1-2 tsp GloryBee Vitamin E Oil
Maximum 10 drops of GloryBee Essential Oils (a nice combination is equal parts GloryBee Lavender and Rosemary Essential Oils)
Double-boiler (or a pot with a heat-safe bowl on top)
Kitchen scale
Glass jars, tins, or tubes for salve
INSTRUCTIONS
Combine all ingredients in your lightly simmering double-boiler (except vitamin E and Essential Oils).
Melt everything down; the beeswax will be the last to melt. Encourage melting with a wooden spoon.
Remove bowl from heat and wipe down the HOT outside to remove moisture. You do not want water getting into the mixture because this can encourage bacteria growth.
Add Vitamin E and Essential Oils.
Carefully pour mixture into clean, sanitized containers.
Let cool for at least 30 minutes.