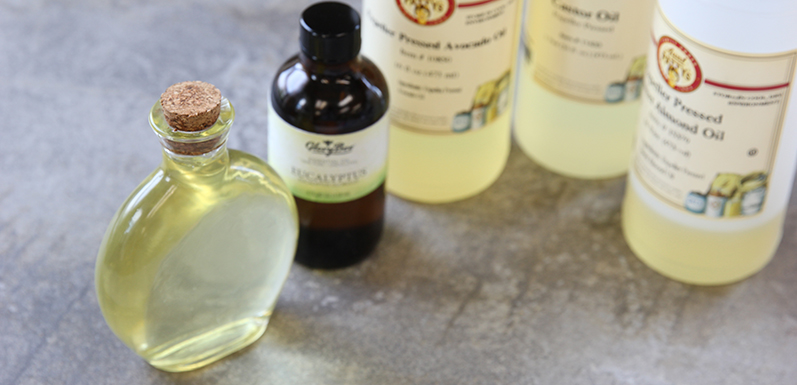 Pre-Shave Oil (Perfect for Father's Day)
Father's Day is just around the corner and what better way to tell dad you love him than with a homemade gift that he can use every day? This pre-shave oil will help improve the quality of shave and result in a smoother face.
What is pre-shave oil? It's a soothing layer of protection to add to your skin prior to shaving. This recipe contains oils that calm and protect the skin as well as soften coarse facial hair in order to prevent irritation and inflammation caused by a razor.
INGREDIENTS
½ Cup Aunt Patty's Castor Oil
½ Cup Aunt Patty's Sweet Almond Oil
½ Cup Aunt Patty's Avocado Oil
25 drops GloryBee Eucalyptus Essential Oil, or more if desired
INSTRUCTIONS 
Mix all ingredients and pour into bottle for storage.
To Use:
Apply a towel soaked in hot water (not so hot you burn yourself!) to your face and leave for about 20 seconds.
Put a few drops of shaving oil on the palm of your hands and rub hands together to warm oil slightly. Apply to areas to be shaved.
Wait a minute (a good time to wash your hands) and then shave with your normal soap or shaving cream.
Enjoy your comfortable shave and smooth face!