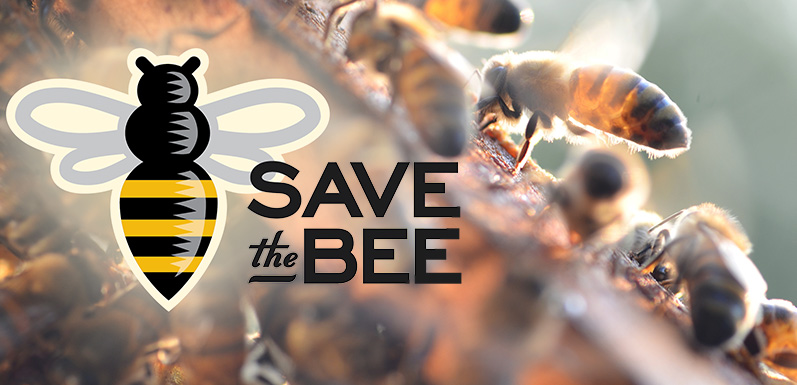 Thanks to our 2016 Save The Bee Partners
At GloryBee, we work hard to support the ecosystem that brings us honey. Since our very early days, we've been focused on bee health as core to our business and our community. That's why GloryBee honeys are 100 percent pure – respecting the hard-working bees who labor to produce our product and care for our planet.
In the last 40 years, honey bees have been dying off. No one knows why. Scientists are looking at conditions such as changing climate patterns, herbicides and pesticides, varroa mites, and genetically modified crops as being potential contributing factors affecting the bees. With nearly 50% losses reported in 2017, research is needed now more than ever. Because we know it's important for our business, our customers and our planet, GloryBee founded the SAVE the BEE program in 2012 to support honey bee research and education through the Oregon State University Honey Bee Lab.
Through SAVE the BEE, GLoryBee donates a portion of sales from every honey product to directly support the OSU Honey Bee Lab's efforts. In 2016, we were able to donate $69,000 thanks to all of our amazing customers and business partners (see the full list below) for their support. We are honored and grateful for our work together.
We are so appreciative of all the honey lovers out there who share our passion for bees and are helping us change the world!