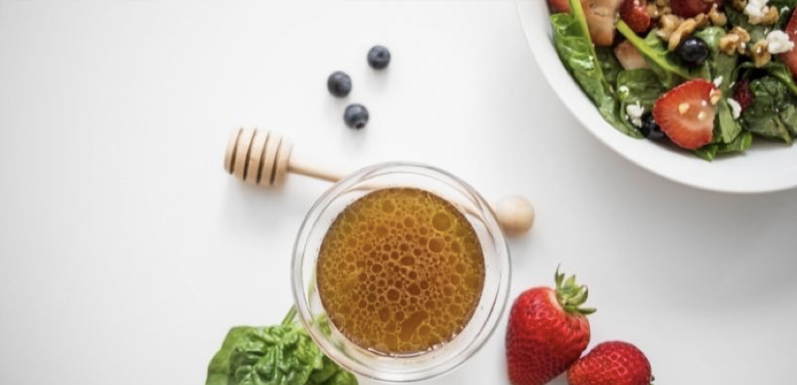 The Best Dressings To Include in Your Salad
Salads are excellent in their diversity and flexibility in ingredients and flavors. A little variety never hurt anyone. Considering some of the best dressings to include in your salad, you can spice things up for yourself without having to test your preferences alone. But eating the same thing over and over again is sure to tire you out at some point.
Sesame Ginger
If you're looking to get in touch with your Asian palate, look no further but a simple mix of tahini, rice vinegar, ginger, and soy sauce. This tangy and savory dressing is sure to make your mouth water with its amalgam of unique flavors and slight sweetness. Sesame ginger dressing is excellent for those looking for a little kick in their salad while enjoying the fresh flavors that ginger draws out from the other veggies in your bowl.
Balsamic Honey
There is a complexity to the flavor profile of balsamic vinegar, and enhancing its inherent sweetness with your favorite wholesale raw honey is an excellent way to create a complementary vinaigrette for sweeter salads. A perfect addition to a spinach berry salad, this dressing almost makes your meal feel like a dessert. For those looking to indulge in some natural sweetness, consider this vinaigrette for your next lunchtime excursion.
Sriracha Mayo
Maybe sweetness isn't your style, and you have a bit of a wilder side that is always looking for something to spice things up. Worry no longer as you prepare to clear those sinuses with a delectably spicy siracha mayo dressing. Take your tongue on a journey to an island escape with this dressing, and it is unlikely to have anything left over for later. Those who have enjoyed spicy sushi should find themselves in familiar territory, and adding it into a fresh Hawaiian raw-tuna salad is sure to get the tastebuds raving for more.
For those seeking a bit of change from the salad dressing norms,you can spice up your midday lunch while giving yourself more to look forward to next time with these custom salad dressings. Consider some of the best dressings to include in your salad; the range is certainly not limited to what is recommended, either. Others are sure to have their personal favorites, and custom-making one with all your favorite flavors is never too far out of reach.